Welcome to the Inaugural Refined Features Newsletter!
This newsletter is for YOU. There will be three things to look for in each post – inspiration, education, and some special savings too! The newsletter will be released approximately once per quarter.
---
Inspiration
John Krasiniski wants to make you laugh. If you are a fan of The Office (and there's a good chance you are, since it's the most watched show ever on Netflix), you need to check out Some Good News. In an effort to put a smile back on your face during these frustrating times, John started a good news channel on YouTube that he calls "SGN". Take a light-hearted break from the stressors of daily life and enjoy some good news!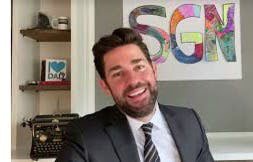 ---
Education
There is a "new" player on the hyaluronic acid filler team called Versa. Versa is designed to minimize swelling and increase longevity. We are excited to include_once Versa to our menu of fillers, but will continue to offer Restylane and Juvederm brand lines as well.
One cool thing that Versa has done, is offer a 1.2mL vial as well as the traditional 1mL syringe size. This works really well for patients who find themselves needing that "little bit extra" but don't need an entire additional syringe.
If you would like to learn more about Versa, or if you are interested in a free facial analysis with Dr. Bryant, please reach out to us HERE. Due to the current COVID-19 crisis, we are doing video consultations. We are available by FaceTime, Google Hangouts, Skype, and What's App.

---
Savings
To kick off our newsletter special savings, we are offering $50 off every syringe of Versa+ filler purchased in May. This can be banked and used for up to 6 months after purchase. To claim you discount, contact us HERE.
*** Please note that your safety is paramount. We have established new patient safety protocols in light of COVID. This may result in a few changes in the patient flow process you are accustomed to. Providers will be wearing a mask, and we ask that all patients bring their own mask as supply is extremely limited. We are actively disinfecting all common areas and treatment areas. We are recognizing social distancing as well and offer video consultation and check-ins if you prefer.
That's it, you've reached the end of the first newsletter!
---
Go confidently in the direction of your dreams and live the life you have imagined – Henry David Thoreau
---